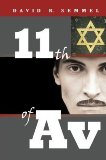 If it is axiomatic that you only experience your grandparents in their senior years, then how can you know who and what they were in their youth? For those with great family continuity, taking stock of them in their early years is comparatively easy – just look at your parents or your own early life and extrapolate back in time. But what could I do? My grandparents were immigrants from a place with strange traditions, different languages, and an opaque history. Comparisons rang hollow and my experience was worthless because there just wasn't anything analogous between my youth in Vietnam-era America and Belle Epoch Imperial Austrian Galicia where they spent their formative years.
Luckily, a few months before my grandmother died, I few down to Miami to spend the weekend with my Bubbie Fannie before heading to the beach with my college friends. Over the course of two late nights she told me her life story - not the familiar, middle-aged one that I knew by heart that started with my mother's birth, but another one. It was a story about her when she was my age.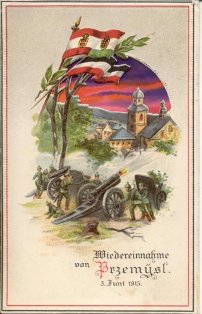 It was a story of war, of siege, of cannons and marauding Cossacks. It was set in some unpronounceable town in a nation that no longer exists in a time before radios and airlines. A beautiful place with rivers, castles, forts, forests and parks; a place where people stayed up late, drinking and smoking in cafés and beer halls or taking in theater and cinema. There was joy and love, but there was also hardship, heartbreak, and death; the highs seemed higher, the lows, definitely lower. This wasn't the gray, drab shtetl I'd imagined; it was dangerous, dynamic, edgy, and dare I say,
fun
. To my utter astonishment, Grandma and Grandpa were, once upon a time,
cool
.
"11th of Av" is a work of fiction. Nonetheless, the inspiration for much of the plot and many of the personalities are drawn from the memory of that weekend some thirty years ago.
Elia and Rivka were inspired by my mother's parents, Emanuel Silberman and Fannie Metzger. Both grew up in Przemyśl and were there for the Great War and the siege. Emanuel (or Manny as I knew him) really did work in a furniture factory and was a dedicated socialist, at least until the Nazi-Soviet pact of 1939. He served in the Polish Army and saw action at Caporetto on the Austrian side of the Italian front where he contracted malaria. To the best of my knowledge, Fannie never killed anything other than the occasional piece of
flanken
.
Fannie immigrated to the Lower East Side of New York in 1925. Manny was detained at Ellis Island as an "anarchist," denied entry into America, and deported to Havana where he worked as a waiter and joined a "cell" that included Fulgencio Batista. He made at least one attempt to sneak into America as a stowaway, spending four months in jail at Ellis Island in 1928 before again being deported. Family lore has it that

Fannie bribed an immigration clerk into allowing Manny to enter the U.S. in 1931. A garment union organizer for the International Worker's Order after immigrating to America, and a pressman back when the presses were made of asbestos, Manny was also a life-long smoker of unfiltered Chesterfields. He died of lung cancer way too young.
Teddy and Rosa are Theodore Bowie and Rosa Muriechowski Bowie, my wife's father and grandmother. She was from Odessa and really did marry a U.S. Naval doctor in Japan. If you happen to be in Nagasaki, you can visit Dr. Robert Bowie's grave in the Sakamoto Foreigner's Cemetery. Theodore Bowie grew up in Nice, France and was, if anything, smarter, wittier and even more cultured in real life than I was able to portray in this story.
Isidore Besser, the baker, is the name of my father's grandfather. In real life his daughter Rose married Morris Semmel, my grandfather. Rose and Morris were the proprietors of the Ansonia Bakery in Brooklyn from the mid-'20s through the depression. I believe that they made semmel rolls.

Most of the other characters stem from very small slivers of family lore. An aunt mentioning a second cousin who "left her husband and came to America because he was a drunk," was the inspiration for Jette. My great-great grandmother Blima Malz was a well-known Przemysl midwife. She morphed into Gitla.
In the twenty-plus years since the last of my grandparents passed away, I've come to see that not only were they "cool," they were also driven, courageous, loving people replete with all the warts and flaws we all share as human beings. Were they Elia and Rivka? No, they were real people with infinitely complex, interwoven lives that we can only minimally access and crudely recreate.
They were not Elia and Rivka, but they could have been.